Because beauty starts with wellness, we help our patients achieve nutritional balance with B12 Injections and more. Let's find out what your body needs on the inside to perform well and look fantastic on the outside.
What Are The Benefits Of B12 Shots?
When B12 deficiencies are addressed appropriately by a medical professional, the benefits are amazing and may include:
Boosts energy levels

Boosts metabolism

Improves brain health

Prevents anemia

Prevents osteoporosis

Prevents macular degeneration

Prevents depression

Promotes healthy hair, nails, and skin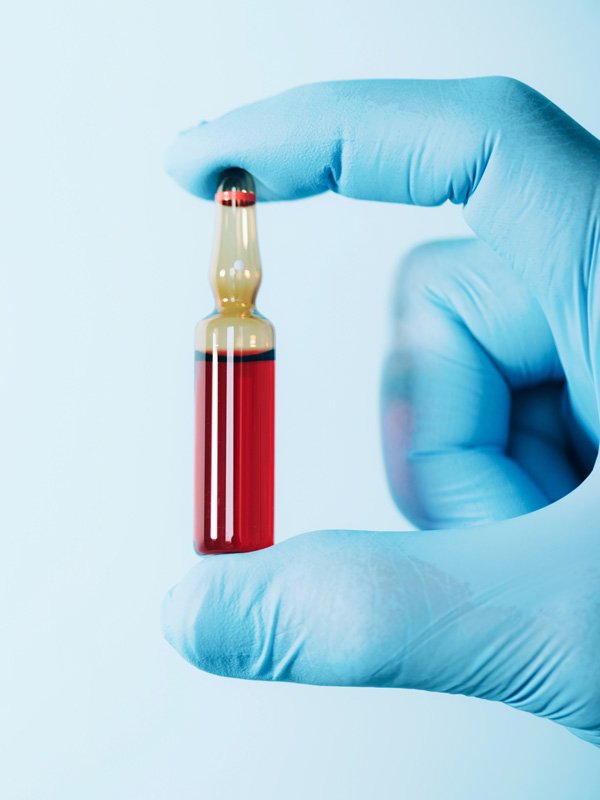 B12 is a water-soluble vitamin essential to our body's DNA synthesis, red blood cell production, neurological function, and energy production. Vitamin B12 comes from many sources of food, primarily animal-based foods such as meat, fish, poultry, eggs, and dairy products. 
Unfortunately, we don't always get the levels of B12 our bodies need from food sources alone. Without sufficient absorption of vitamin B12, our bodies will start experiencing several deficiency symptoms. 
Should I Consider Getting B12 Injections?
Vitamin B12 deficiency may lead to other health issues and comes with many symptoms. Some symptoms may include: 
Loss of appetite

Difficulty losing weight

Difficulty focusing or confusion

Extreme fatigue

Depression

Nausea, vomiting, or diarrhea
You will need to have labwork done to verify that these symptoms are a cause of vitamin B12 deficiency. And if a diagnosis is confirmed, it is vital to introduce a B12 supplement to help reverse the symptoms. 
Several forms are available such as oral supplements, B12 injections, and nasal sprays. However, Vitamin B12 Injections have a much higher absorption rate as they are injected into the muscle and travel directly into the bloodstream.
At What Age Should I Get B12 Injections?
Typically B12 injections are recommended for those around 50 years or older as the absorption rate decreases. However, if you are experiencing symptoms of vitamin B12 and have a confirmed diagnosis of deficiency, you are a good candidate for vitamin B12 supplementation at any age. 
Patients who take certain medications such as antacids, are vegan or vegetarian, or have certain autoimmune disorders will most likely benefit from B12 injections over oral supplements.
Indulge yourself with exclusive Advanced Medical Spa membership benefits.
Are B12 Shots And Additional Supplements Available at Advanced Medical Spas?
Yes! Visit one of our Wellness Centers. A medical professional will perform an in-depth analysis, including labwork, to assess your body's needs. From there, we can recommend dietary changes, nutritional guidance and supplements, Vitamin B12 injections, hormone replacement therapy, and/or weight loss supplements.
What Are Wellness Centers?
Do B12 Injections Help With Weight Loss?
One of the many benefits of vitamin B12 in the body is increasing energy levels. This extra energy boost will help you feel energized and improve your activity during the day, and remaining active is essential when striving to lose weight. 
Vitamin B12 injections may also help boost your metabolism. And the higher your metabolism, the more calories you will burn.
Vitamin B12 also helps support your liver to remove fat more efficiently.
What Other Vitamins and Nutrients Aid in Weight Loss?
We generally find a need for vitamins B12, D, and C standard in patients struggling to lose weight. Omega 3, magnesium, protein, and iron are also crucial. In short, a healthy, balanced diet is critical, and supplements are recommended to assist in the intake of key nutrients. Learn more about the nutritional services we offer here. 
Can B12 Shots Help With Menopause Symptoms?
 The body's ability to absorb essential vitamins and minerals decreases significantly as we age. Many symptoms of Vitamin B12 deficiency coincide with those of menopause or perimenopause. Also, many hormonal changes during menopause can lead to a vitamin B12 deficiency. With this similarity of symptoms, B12 injections may help alleviate some signs of menopause. Again, it is very important to have labwork checked to verify whether you are suffering from hormonal imbalance, have a vitamin B12 deficiency, or both.
Do Men Benefit from B12 Shots?
Yes, they do. And men should know the warning signs of a vitamin B12 deficiency and take immediate steps to correct the problem. Vitamin B12 produces red blood cells, DNA, and nerves. Insufficient B12 may cause neurological problems and blood diseases in men. Men over 50 should consume 100 to 400 micrograms of B12 daily, as their ability to absorb B12 declines with age. Most symptoms of B12 deficiency are the same for males and females, and bloodwork is required to confirm this diagnosis. 
Vitamin B12 is linked to a higher physical stamina rate in males, aiding in weight loss or staying fit and active. It has also been linked to improvement in male infertility issues.
We would love to answer any questions you may have and help you meet your goals.
Frequently Asked Questions About B12 Injections