Get Relief From Hormonal Imbalance With Biote
Optimize your hormones for optimal overall well-being!
What Is Hormone Replacement Therapy?
Hormone replacement therapy (HRT) is a treatment used to relieve symptoms of hormonal imbalance. HRT is available for women and men and can help resolve symptoms typically related to aging.
Common symptoms we are all aware of are fatigue, brain fog, mood swings, and more (listed below). But there may also be underlying problems caused by hormonal imbalances, such as metabolic syndrome.
Metabolic syndrome is a cluster of characteristics that increase the risk of abnormal heart conditions, stroke, and elevated blood sugar. These characteristics include obesity, high blood pressure, and high triglycerides.*
Where Can I Find Hormone Replacement Therapy Near Me?
Advanced Medical Spas is considered one of the area's top providers of hormone replacement therapy due to our highly qualified medical team. We are convenient to Atlanta, with three locations in Braselton, Cumming, and Duluth. Our friendly team would love to meet you and help you feel better soon. 
Our thorough evaluation and labs will help us determine exactly what your body needs. And our qualified providers will administer your treatments safely.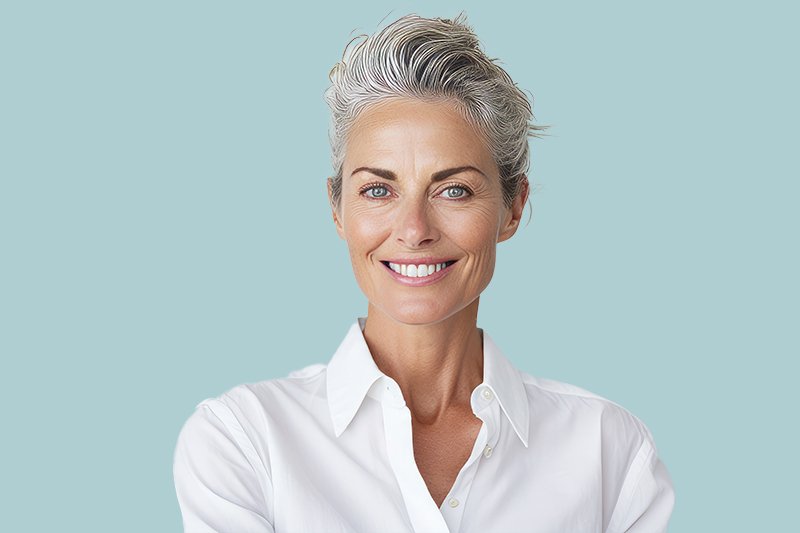 What Are The Symptoms of Hormonal Imbalance in Women?
Some of the most common symptoms women experience due to hormonal imbalance are:
Weight gain

Severe PMS

Loss of libido

Discomfort during intercourse

Chronic fatigue

Low mood

Mood swings

Anxiousness

Trouble thinking clearly

Irritability
What Are The Symptoms of Hormonal Imbalance in Men?
Men who suffer from hormonal imbalance may experience a wide range of symptoms, including the following.
Loss of libido

Trouble thinking clearly

Irritability and mood swings

Chronic exhaustion

Low mood

Anxiousness

Mood swings
Biote Patient Testimonials
Why Should I Choose Biote Hormone Replacement Therapy?
Each individual is unique, and so are their hormones. Biote is committed to customized care, providing a personalized approach for every patient, considering their health objectives, laboratory results, and medical professionals' expertise.
At BioTE®, the primary aim is to promote hormone balance by administering bioidentical hormone replacement therapy (BHRT) through pellets. Achieving hormone balance is crucial for living a healthier and more fulfilling life, which is why their mission is to assist people in living better and longer.
Their mission fits our objective of providing treatments that are as unique as each individual patient.
Is Biote Hormone Replacement Therapy Right For Me?
If you suffer from hormonal imbalance and prefer natural hormone replacement therapy with fewer side effects than other treatments, Biote pellets may be the right choice. There's simply no better way to find out than to discuss it with one of our medical professionals and with a thorough analysis, including labs.
Indulge yourself with exclusive Advanced Medical Spa membership benefits.
How Is Biote HRT Administered?
Biote  Hormone Replacement Therapy is delivered using pellets inserted under the skin. The Biote  Method of pellet therapy is the top choice among over 6,400 physicians for bioidentical hormone replacement therapy (BHRT) pellets. With this method, patients receive a minimum of two subcutaneous pellet insertions per year, and any required hormones will be available when the body needs them. Biote  Certified Providers use BHRT pellets that are identical to the hormones found in the human body.
Biote is a safe alternative to traditional hormone replacement therapy (HRT). Unlike traditional HRT, which may increase the risk of breast cancer and other diseases, Biote may actually decrease the risk of breast cancer. This is because Biote uses bio-identical hormones that are easily accepted by the body, resulting in fewer harmful side effects.
What Are The Potential Side Effects of Biote Hormone Replacement Therapy?
Biote   Medical's hormone pellet therapy offers a more consistent delivery of hormones throughout the day, resulting in fewer side effects compared to other hormone delivery methods. Only a small percentage of patients, approximately 2%, may experience mild acne or facial hair growth, while less than 1% may notice hair thinning. These minor side effects can be easily treated.
*These statements have not been evaluated by the Food and Drug Administration. These products are not intended to diagnose, treat, cure, or prevent any disease.
We would love to answer any questions you may have and help you meet your goals.
Frequently Asked Questions About Biote Hormone Replacement Therapy