Ultimate Body Contouring Treatment
Sometimes, stubborn spots refuse to tone, regardless of how many crunches or squats you do. That's where Evolve Tone body contouring treatments come in.
What Are The Benefits of Body Contouring with Evolve Tone?
Evolve Tone is a non-surgical solution designed to increase muscle strength, enhancing your body's shape and tone. Evolve Tone patients benefit from these beautiful, long-lasting results:
Significant body sculpting

Tones and tightens muscles

Simple, painless, fast treatment

Visible results with a few short sessions

Safe for any skin type

No downtime

Can be combined with skin-tightening treatments to tighten, tone, and transform
Also, Evolve Tone is completely customizable. That means we can tailor treatments to meet your specific goals. And we can treat multiple body areas simultaneously, giving you a more toned and defined physique.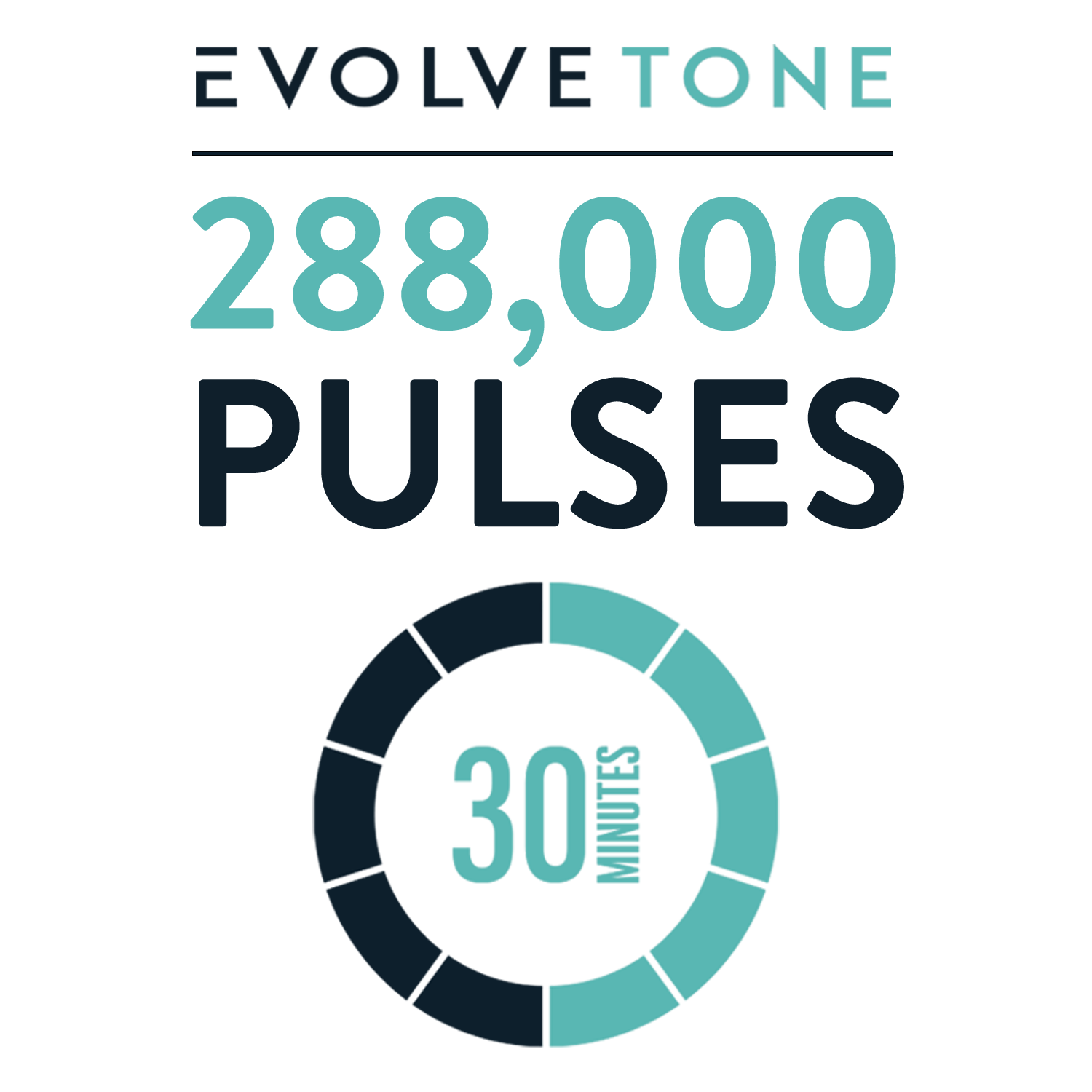 How Does Evolve Tone Work?
Evolve Tone uses electrical muscle stimulation (EMS) to stimulate muscle contractions resulting in improved muscle tone and definition. Popular treatment areas for Evolve Tone include the buttocks, arms, abdomen, and legs. Evolve Tone treatments can be customized to meet unique patient goals.
It is a safe and effective procedure that can be done on your lunch break. For enhanced safety, the EvolveX system is designed with additional features including:
Audible indicators of the ideal temperature

A Patient call button and  'stop treatment' option

Treatment screen to monitor the thermal effect of each individual applicator
Indulge yourself with exclusive Advanced Medical Spa membership benefits.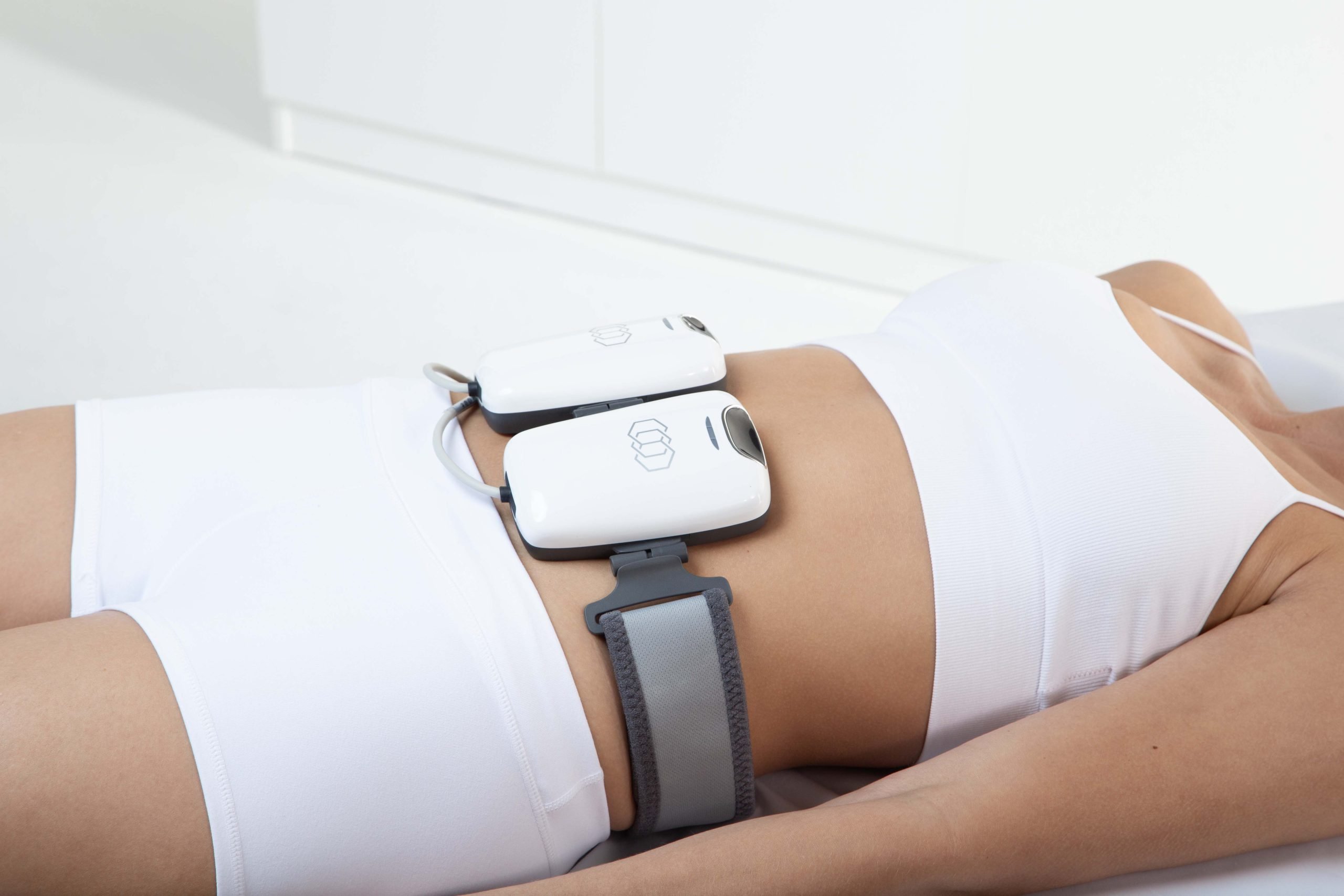 Is Body Contouring the Same as Body Sculpting?
Yes. Body contouring and body sculpting both refer to changing the shape of an area on your body. The terms are used to describe a variety of outcomes, such as changing the circumference of an area on your body, like your thighs or waistline, or changing your body's shape by reducing small areas of fat.
What Areas Can Be Treated With Evolve Tone?
You can use Evolve Tone to tighten and tone various body parts, such as the arms, hips, stomach, thighs, and buttocks. With its three hands-free treatments, Evolve caters to different body sculpting objectives.
What Contouring Treatments Work Best on the Face?
The best facial contouring treatment for you depends on your goals and your current condition. Fortunately, we offer a variety of technologies to meet different needs. These treatments are often combined with dermal fillers for a completely customized look.
Forma uses radiofrequency technology and heats the dermal and fat/subcutaneous layer of the skin to promote collagen and elastin development, reduce fat cells, and contour your face and neck.  Learn more.
Morpheus8 Face utilizes the best RF Microneedling technology on the market to help remodel and contour the face while plumping, refreshing, and renewing your skin.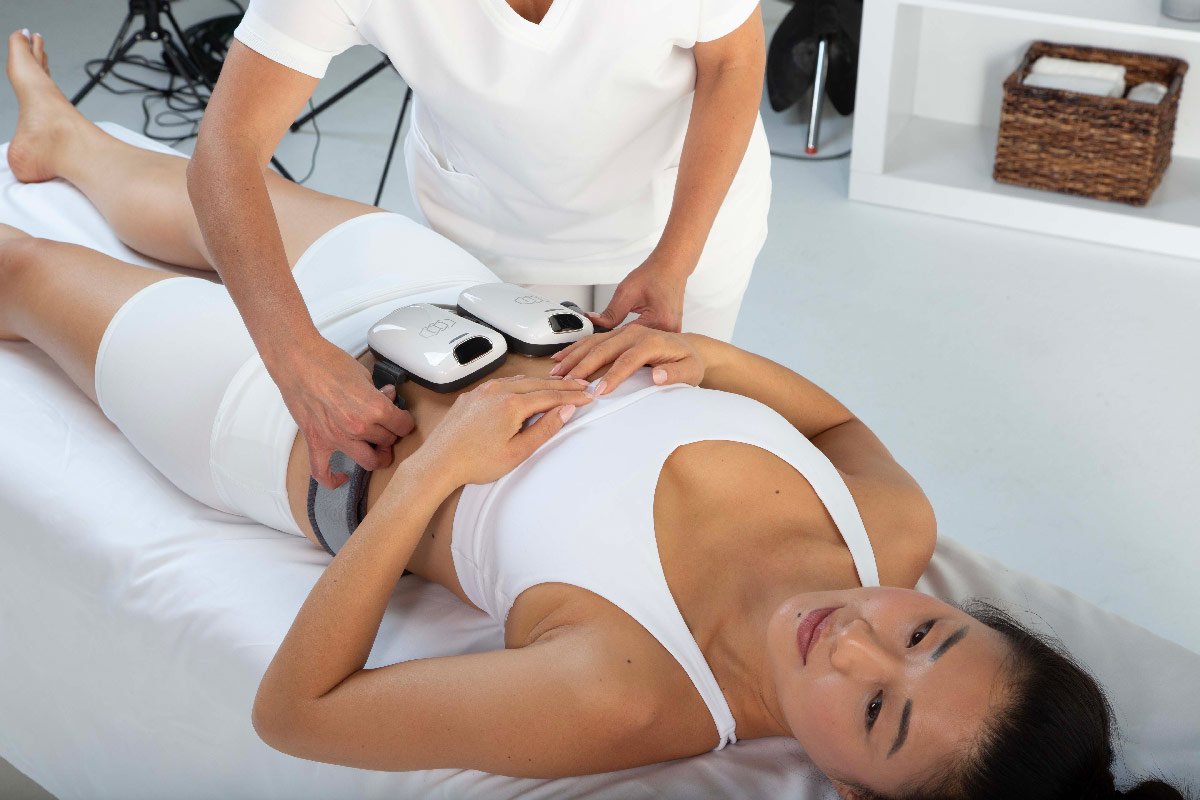 Is Evolve Tone Right For Me?
Yes, if your main objective is to achieve muscle definition. Evolve Tone, which uses electric muscle stimulation, can assist you in achieving the look you've been striving for at the gym. 
If you want to tighten and firm skin in isolated areas where you are experiencing loose, wrinkled skin on the body, i.e., after weight loss or pregnancy, choose Evolve Tite.
If you want a combination to tighten, tone, and transform your skin and body, choose Evolve Transform.
If you want one treatment that remodels skin while reducing fat and cellulite, Morpheus8 Body may be your best choice.
With so many body contouring options, it's hard to choose! During your first visit to Advanced UCA, a medical aesthetician will help you determine which treatment, or combination of treatments, is right for you. Or, to help you decide, we've provided a confidential online evaluation survey. 
Who Should Not Use Evolve Tone?
Body contouring with Evolve Tone may not be the best place to start your wellness journey if you are overweight. Instead, we recommend a Wellness evaluation at one of our Medical Spas. During your evaluation, we will conduct lab work to determine what your body needs and recommend weight loss injections, hormone replacement therapy, and/or nutritional supplements to help you lose weight quickly and safely. 
As you reach your weight loss goals, we will work with you to determine whether or not body sculpting is a good option. Frequently, as people lose weight, they experience skin laxity. In that case, we recommend Evolve Tite or Evolve Transform to address the skin plus stubborn pockets of fat and muscle tone. 
Before choosing Evolve Tone, or any body contouring treatment, make sure you disclose all health-related issues you may have and discuss your goals with a medical aesthetician.
We would love to answer any questions you may have and help you meet your goals.
Frequently Asked Questions About Body Contouring With Evolve Tone