Body Sculpting & Skin Transformation
You can smooth away cellulite, tighten your skin, and achieve your body sculpting goals with highly-advanced Evolve Transform.  
What Are The Benefits of Evolve Transform?
Evolve Transform provides a number of desirable benefits for the skin and body. This state-of-the-art device simultaneously strengthens skin, reduces fat, and builds muscle. Our patients are ecstatic about their results!
Significant body sculpting

Smooths away cellulite 

Tighter, stronger skin

Reduces fat 

Tones and tightens muscles

Simple, painless, fast treatment

Visible results with a few short sessions

Safe for any skin type

No downtime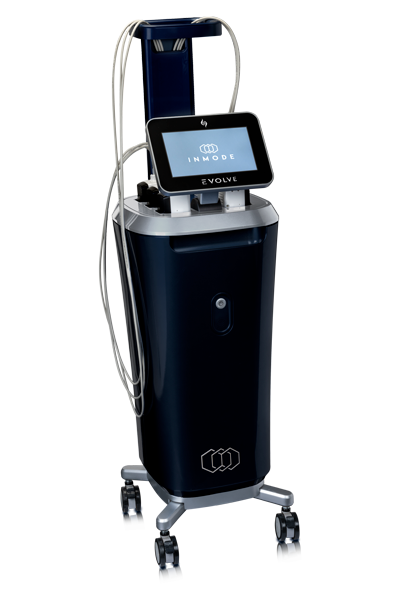 How Does Evolve Transform Work?
Evolve Transform employs a dual treatment approach for body sculpting, muscle strengthening, and skin tightening purposes. The simultaneous use of two distinct methods ensures optimal results in achieving the desired body shape and firmness.

Indulge yourself with exclusive Advanced Medical Spa membership benefits.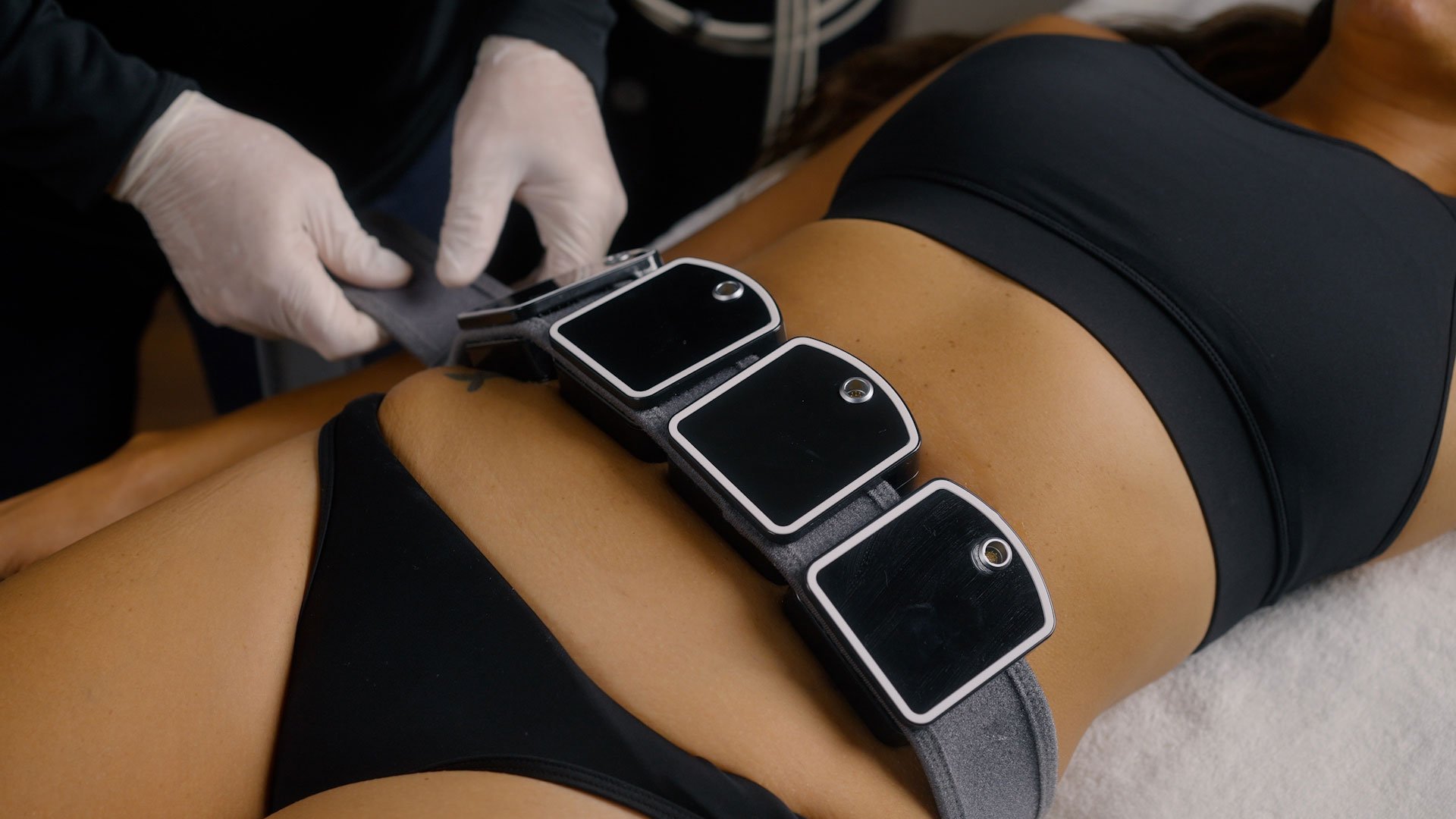 Is Evolve Transform Safe?
RF energy and EMS are safe and effective non-surgical body sculpting and skin-tightening treatments. For enhanced safety, the EvolveX system is designed with additional features including:
Audible indicators of the ideal temperature

A Patient call button and  'stop treatment' option

Treatment screen to monitor the thermal effect of each individual applicator
What Areas Can Be Treated With Evolve Transform?
We utilize Evolve Transform most commonly on the thighs, abdomen, or arms.
What Skin Tightening and Contouring Treatments Work Best on the Face?
The best facial skin tightening or contouring treatment depends on your goals and current condition. Fortunately, we offer a variety of technologies to meet different needs.
Forma uses radiofrequency technology and heats the dermal and fat/subcutaneous layer of the skin to promote collagen and elastin development, reduce fat cells, and contour your face and neck.  Learn more.
Morpheus8 Face utilizes the best RF Microneedling technology on the market to help remodel and contour the face while plumping, refreshing, and renewing your skin.
Evolve Transform Customer Review
By Marianne Mychaskiw, Contributor at Byrdie.com 
Marianne Mychaskiw is a freelance writer and editor based in Brooklyn, NY. Her coverage of beauty and wellness has been featured in publications including InStyle, Who What Wear, ELLE, Marie Claire, and more. Here's what she had to say about Evolve Transform.
So far, I'm loving the results, and I'm confident that once the last few sessions wrap, I'll soon be a Sports Bra Girl,™ clad in a matching yoga set with my head held high, ponytail positioned even higher, green juice in hand. 
Is Evolve Transform Right For Me?
The best candidates for Evolve Transform are patients interested in non-surgical and non-invasive body sculpting and skin tightening. Evolve works best for women and men close to their ideal BMI and with the following concerns:
Stubborn areas of excess body fat.

Loose or sagging skin resulting after pregnancy, weight loss, liposuction, or aging

Desire to increase muscle strength and refine the look of those muscles.
We encourage a healthy lifestyle in conjunction with Evolve Transform treatments for the best results.
Who Should Not Use Evolve Transform?
If you are overweight, body sculpting with Evolve Transform may not be the best place to start your wellness journey. Instead, we recommend a Wellness evaluation at one of our Medical Spas. During your evaluation, we will conduct lab work to determine what your body needs and recommend weight loss injections, hormone replacement therapy, and/or nutritional supplements to help you lose weight quickly and safely. As you reach your weight loss goals, we will work with you to determine whether or not body sculpting is a good option.
Before choosing Evolve Transform, or any body sculpting treatment, make sure you disclose all health-related issues you may have and discuss your goals with a medical aesthetician.
We would love to answer any questions you may have and help you meet your goals.
Frequently Asked Questions About Body Sculpting With Evolve Transform