Customized Lip Enhancement
Plump up your pout, minimize wrinkles and fine lines, and enhance your smile with the Juvederm collection of fillers.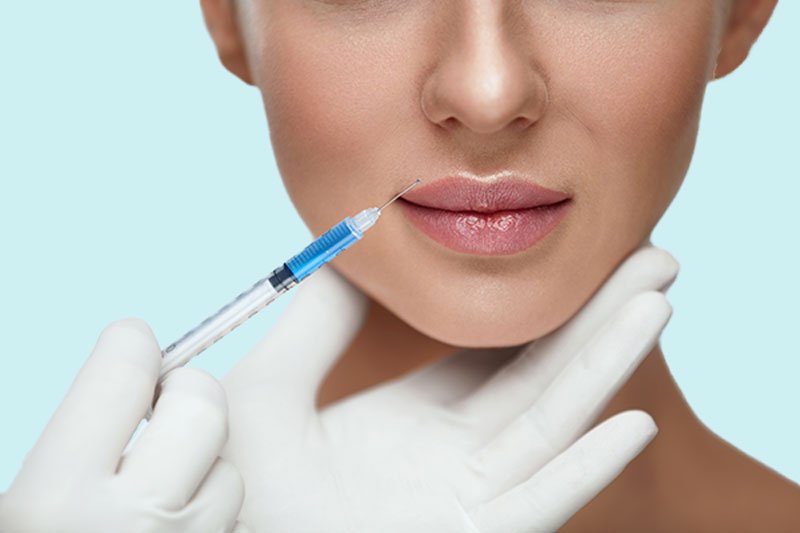 Where's The Best Place To Get Juvederm Lip Filler Near Me?
Advanced Medical Spas is a licensed provider of Juvederm near you. And one of our skilled medical injectors would love to help you choose between Juvederm Ultra, Voluma, or Vollure.
During your first visit, we will evaluate your health, skin condition, and objectives to create a personalized plan for achieving your aesthetic goals. Schedule an appointment today!
The Juvederm collection is a set of injectable dermal fillers that effectively restore lost volume, smooth out wrinkles, and lines, and address other signs of facial aging, resulting in a more youthful appearance.
How Much Does Juvederm Lip Filler Cost?
The cost of a Juvéderm® syringe in the US usually ranges from $450 to $650. The amount of syringes required for each injection site differs depending on the person. As prices vary, please book your evaluation or contact our office to get current information.
Want to Benefit from Our Juvederm Specials?
We encourage you to subscribe to our newsletter or find us on Instagram or Facebook to receive specials.
You can earn points on Allē Brands with your purchases. When you're ready to use your points, just let us know you're an Allē Member, and we'll redeem them from your Allē Wallet. Every 100 points earn savings toward a future Allē product or treatment.
You can combine your Allē savings with our discounts.
Even better, our Elite Membership Rewards program offers the opportunity to save on Botox plus all treatments at Advanced Medical Spas.
Why not take advantage of all three?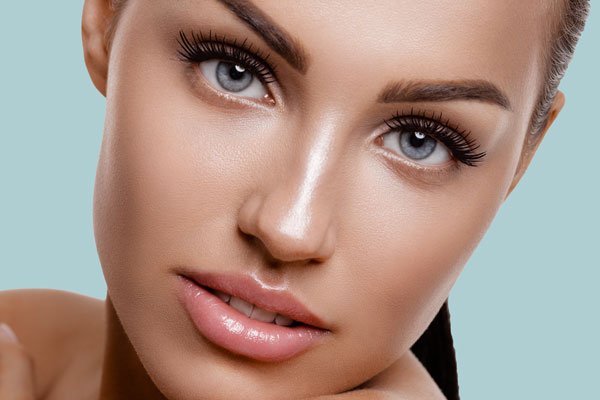 How Long Does It Take For Juvederm Lip Filler To Work?
The short answer is three to four weeks. But there are "lip-filler swelling stages" you will go through until you reach that point. One day after treatment, you will have swelling, which sometimes makes patients unhappy with the outcome. That goes away. Three to four days after treatment, you may notice a bumpy appearance, but that also goes away. By day five, you will begin to see the desired results and enjoy your new look. However, your true results appear three to four weeks after treatment.
There are different substances used for lip fillers, but the most commonly preferred type is hyaluronic acid, which is naturally found in the body and helps keep the skin hydrated. Collagen is another filler material derived from animal tissue, while synthetic materials like polymethylmethacrylate (PMMA) can also be used.
Juvéderm® is a smooth consistency dermal filler made of hyaluronic acid, which makes it an excellent choice for plumping the lips and smoothing out fine lines and wrinkles.
Which Filler Is Best For Lips?
Our medical injectors prefer hyaluronic acid, specifically the Juvederm brand made by Allergan. Using Juvederm Ultra, we can add plumpness to the lips and treat minor wrinkles and folds.
Lip Filler Before and After Photos
It's hard to argue with the results produced by Juvederm fillers.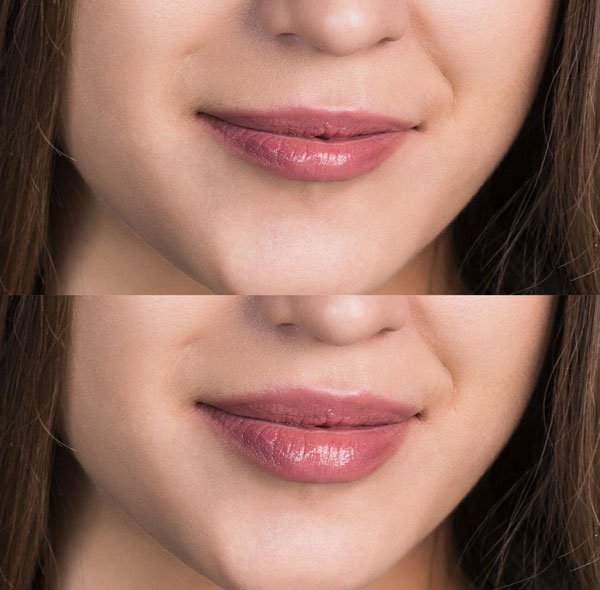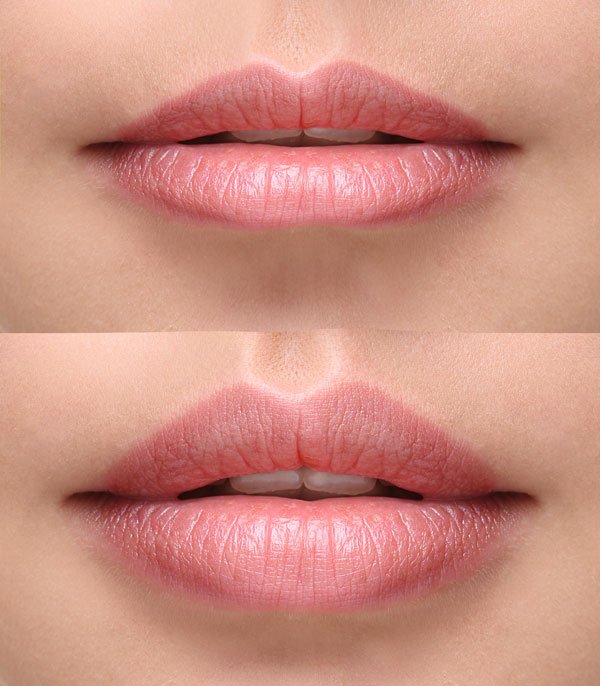 Is Lip Filler Right For Me?
For most people, lip filler is an excellent way to enhance their lips temporarily. However, when weighing the potential outcome of lip filler injections, it's important to consider individual features. For those with delicate features, lip fillers may not be the best option, as they can overpower the face and create an unbalanced look. Similarly, if you have a small chin, larger lips may appear more prominent compared to those with a stronger jawline.
During your first evaluation at Advanced Medical Spas, you can expect an honest opinion from a medical aesthetician. You will also receive recommendations for alternative treatments if filler is not a good option for you.
Are There Additional Uses for Juvederm Filler?
Yes, the Juvederm brand of fillers is often used for facial contouring with beautiful, customized results.
Juvederm Voluma is for deep injection in the cheek area to correct age-related volume loss and for augmentation of the chin area to improve the profile.
Juvederm Vollure softens moderate to severe facial wrinkles and folds (e.g., nasolabial folds) by adding volume around the nose and mouth.
Indulge yourself with exclusive Advanced Medical Spa membership benefits.
Is There Any Downtime After Juvederm Lip Filler Injections?
The recovery period for Juvederm injectable fillers is minimal. It is suggested that individuals refrain from engaging in strenuous activities, being excessively exposed to sunlight, wearing makeup, and consuming alcohol for at least 24 hours following the procedure.
When administered correctly, these FDA-approved fillers are generally considered to be safe. However, you should review important safety concerns carefully before using Juvederm. Please review them here. 
From the makers of Juvederm: Do not use these products if you have a history of multiple severe allergies or severe allergic reactions (anaphylaxis), if you are allergic to lidocaine or the Gram-positive bacterial proteins used in these products, or if you have had previous allergic reactions to hyaluronic acid fillers.
It's important to note that Juvederm is a prescription medication that should only be administered and sold by a licensed healthcare provider. To avoid any potential safety risks associated with counterfeit fillers, it's recommended that you choose a reputable medical provider, such as our medical aestheticians.
With any treatment, be sure you disclose all requested health-related information during your initial evaluation.
We would love to answer any questions you may have and help you meet your goals.
Frequently Asked Questions About Juvederm Lip Filler