RF Microneedling by InMode
For non-surgical fat reduction, body contouring, and skin remodeling, Morpheus8 Body is the absolute best choice for most patients. Find out why!
What Are The Benefits of Morheus8 Body?
Morpheus8 Body is a skin remodeling and body sculpting treatment in one. It increases collagen and elastin production while melting fat. This remarkable technology produces the following amazing results and more!
Tighten loose, sagging skin
Fat reduction
Cellulite reduction
Reduce scarring 
Reduce stretch marks
Improve skin tone and texture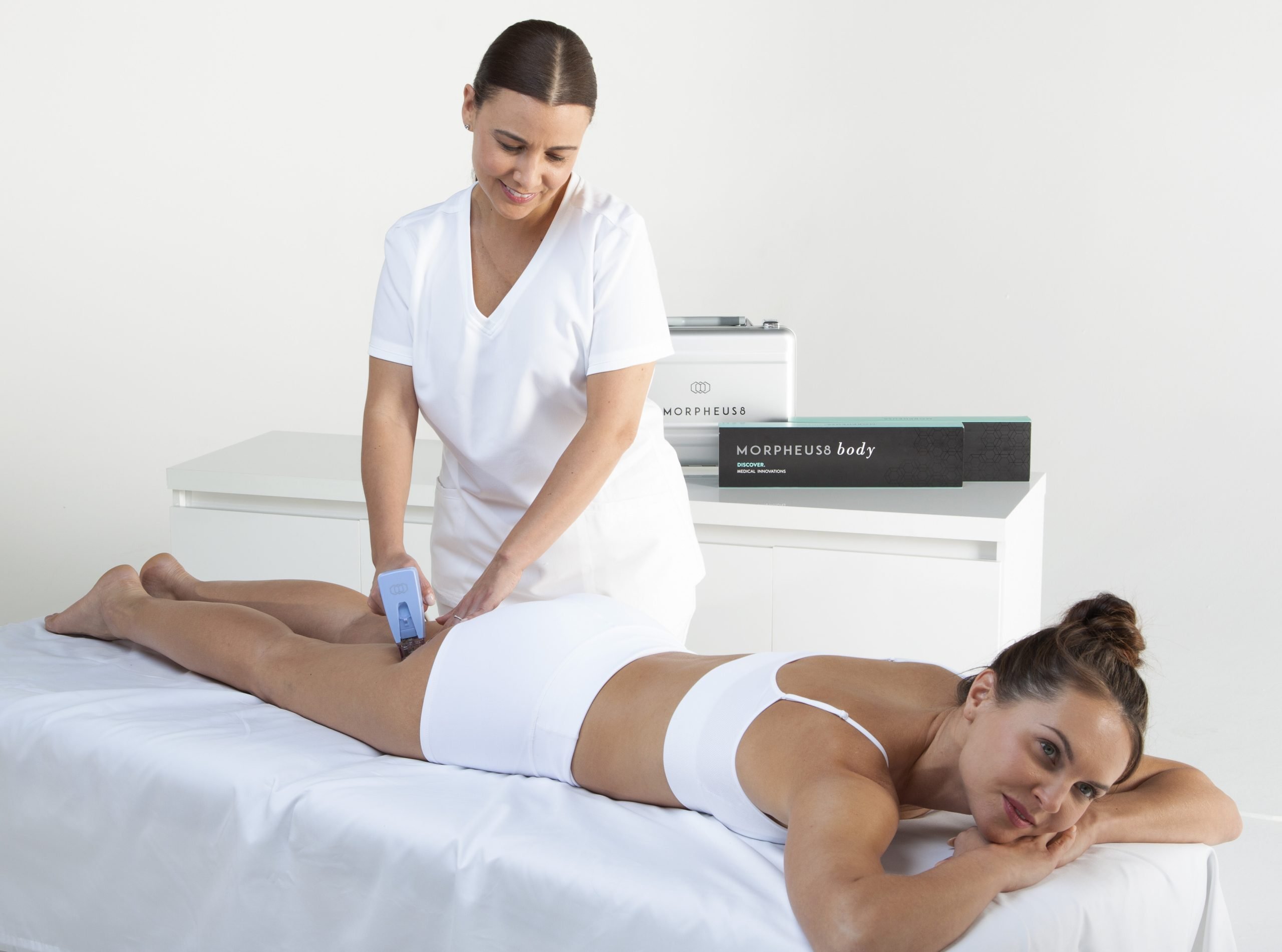 How Does RF Microneedling Work?
InMode's revolutionary Morpheus8 is the most effective microneedling technology on the market today due to its combined use of radiofrequency (RF). Microneedling creates micro-wounds or channels in the skin that provoke a healing response in which collagen proliferation increases.
With RF technology, the needle releases radiofrequency waves into the channels or micro-wounds, causing additional damage.
As the micro-wounds heal, the body naturally produces more collagen and elastin.

What Makes Morpheus8 Body Better Than Other Body Sculpting Treatments?
The combination of microneedling and radiofrequency that Morpheus8 Body offers makes it the best all-in-one treatment for achieving a smoother, more toned appearance of skin and body. 
Morpheus8 can penetrate from 0.5mm-8mm deep. This means that Morpheus8 treats more than just the skin – by directing energy into the tissue below the skin, difficult-to-treat areas like upper thighs and buttocks can be contoured non-surgically. 
Morpheus8 Body, with its unique large surface tip comprising of 40 thin gold-coated microneedles, delivers radiofrequency energy to large areas more quickly and efficiently than any other treatment.
What Areas Can Be Treated With Morpheus8 Body?
Morpheus8 Body is ideal for thigh dimpling, loose upper arm skin, and sagging abdominal, back, and jaw tissue – as well as delicate skin on the chest and neck. Some common areas treated are:
Abdomen
Upper arms
Bra roll
Thighs
Buttocks
Above the knees
Flanks
Anywhere post liposuction
Morpheus8 Celebrity Reviews
Among others, stars like Jessica Simpson and Lindsay Lohan give rave reviews for Morpheus8. In October of 2022, Lohan said this about her experience with Morpheus8 during an interview with Cosmopolitan.
Among others, stars like Jessica Simpson and Lindsay Lohan give rave reviews for Morpheus8. In October of 2022, Lohan said this about her experience with Morpheus8 during an interview with Cosmopolitan.

Lindsay is big on nonintrusive facial choices: "I love lasers. I just started Morpheus8, which I'm obsessed with," she said. Read more.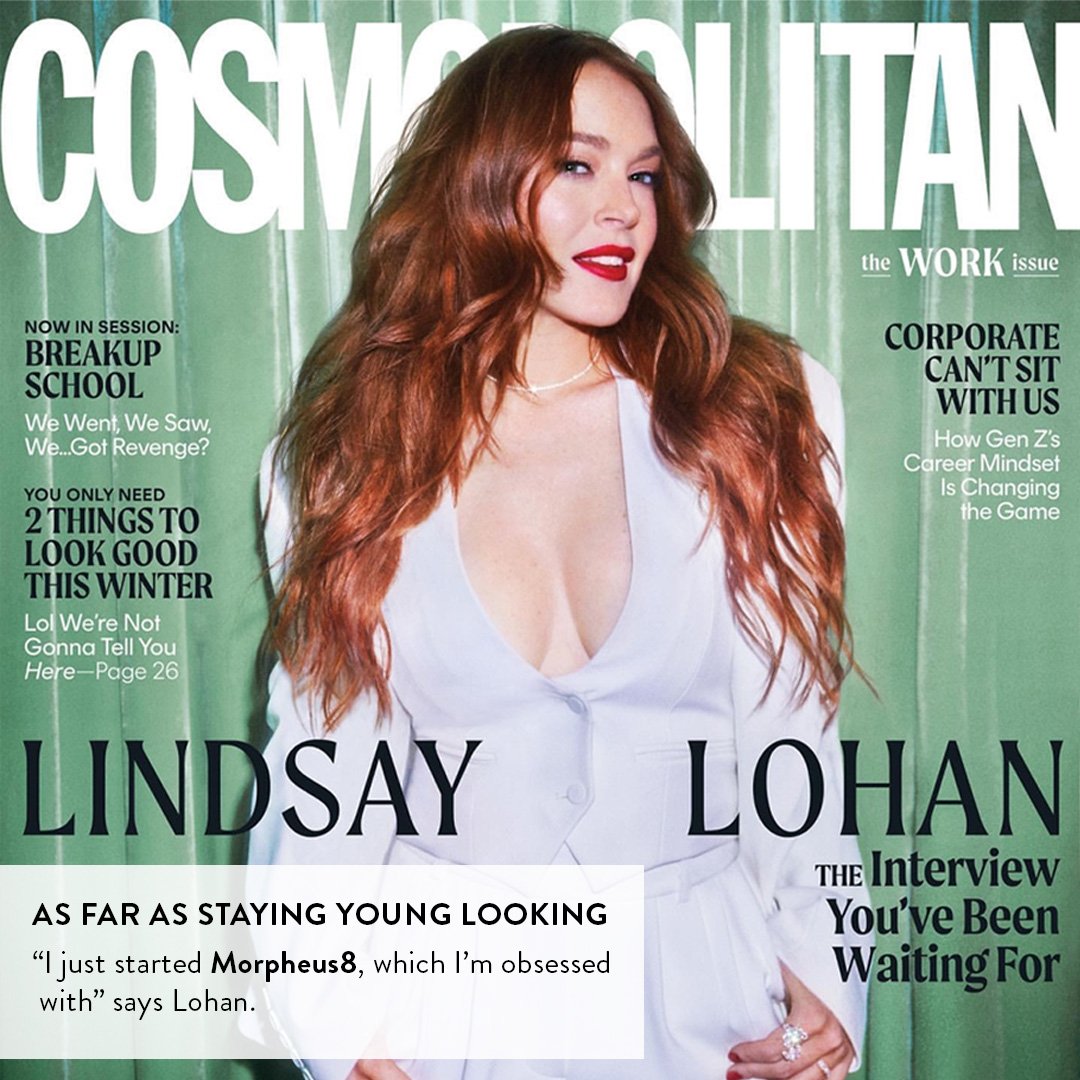 Indulge yourself with exclusive Advanced Medical Spa membership benefits.
Is RF Microneedling Right For Me?
Typically, Morpheus8 is an excellent cosmetic treatment option for almost anyone who desires long-lasting results with minimal invasion. Candidates for Morpheus8 Body must be in good health and have realistic expectations. 
While you can get a general idea of which treatment is best for you by taking our quick survey, the best way to determine if RF Microneedling, using Morpheus8 technology, is suitable for you is with an on-site consultation with one of our professional providers.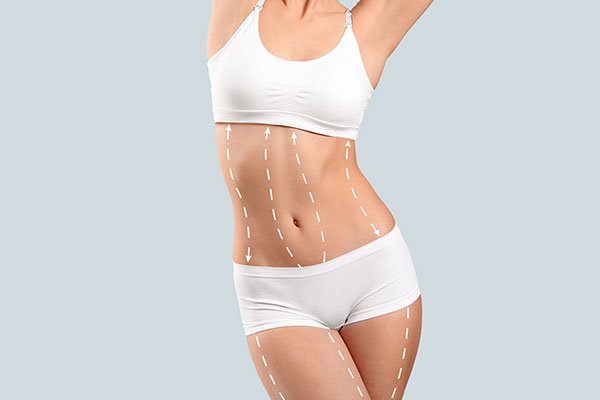 What Other Body Sculpting Treatments Are Available At Advanced Medical Spas?
If Morpheus8 Body is not the right treatment for you, there are additional options. InMode's Evolve Tite, Tone, and Transform are highly advanced treatments that tighten skin, tone muscle, and transform the body. One of our medical providers will work with you to develop a personal treatment plan that may even combine technologies.
Morpheus8 is FDA-approved and safe. It is a practical, affordable alternative to surgical options and far more effective than topical treatments. Morpheus8 can be used on both the face and the body and is safe for all skin tones and types. It is an excellent choice for most individuals seeking skin rejuvenation, toning, tightening, and fat/cellulite reduction. 
People with dark skin tones are sometimes at risk of hyperpigmentation with skin resurfacing treatments, but Morpheus8 does not pose this risk.
As with any treatment, you will need to discuss any underlying health issues with one of our providers before treatment. Those who are pregnant or nursing should not receive Morpheus8 treatments. Also, those with skin conditions, including eczema, psoriasis, rash, or open sores, should not receive Morpheus8 treatments.
What is the downtime/recovery time for Morpheus8?
Morpheus8 is a non-invasive procedure, meaning there is no need for extended recovery time. Typically, people return to work and normal daily activities directly after treatment. Temporary red or irritated skin and minor swelling are to be expected after treatment but should resolve quickly. 
One of our medical providers will discuss, in detail, what to expect before, during, and after your Morpheus8 treatment. This will include dos and dont's and proper aftercare to maximize your results!
We would love to answer any questions you may have and help you meet your goals.
Common FAQs About Morpheus8 Body