Skin Tightening & Facial Contouring
Achieve firmer, tighter, and more youthful skin on your face and neck with the highly sought-after skin tightening treatment, Forma. You'll absolutely love the results.
What Are The Benefits of Forma?
Forma uses radiofrequency energy with thermal control to provide comfortable and safe treatments. The benefits and long-lasting results are amazing and include the following.
 Improves skin elasticity

 Promotes collagen development

Tightens the skin, giving a sculpted look

Treats fine lines and wrinkles

Safe for all skin types

Quick and painless

No recovery time
How Does Radio Frequency Face Tightening Work?
Forma skin tightening treatments utilizes radiofrequency power, resulting in a warm sensation and muscle contraction. It involves using a handheld wand to heat the dermal layer of the skin gently. This causes the body to react as if the treated area has been slightly injured, triggering the production of collagen to aid in natural healing.  
What Makes Forma the Best Skin Tightening Treatment?
The Forma radiofrequency treatment is widely regarded as the most effective method for skin tightening. It is a quick and effective "lunchtime" treatment that tightens your skin, making you look younger. Additionally, Forma improves skin flexibility, reducing the appearance of wrinkles.
Forma is a cost-effective option for skin tightening treatments, but it is commonly known as the "Red Carpet Mini-FaceLift." 
You may see results immediately following your first treatment, making Forma an excellent "Event Beauty Treatment."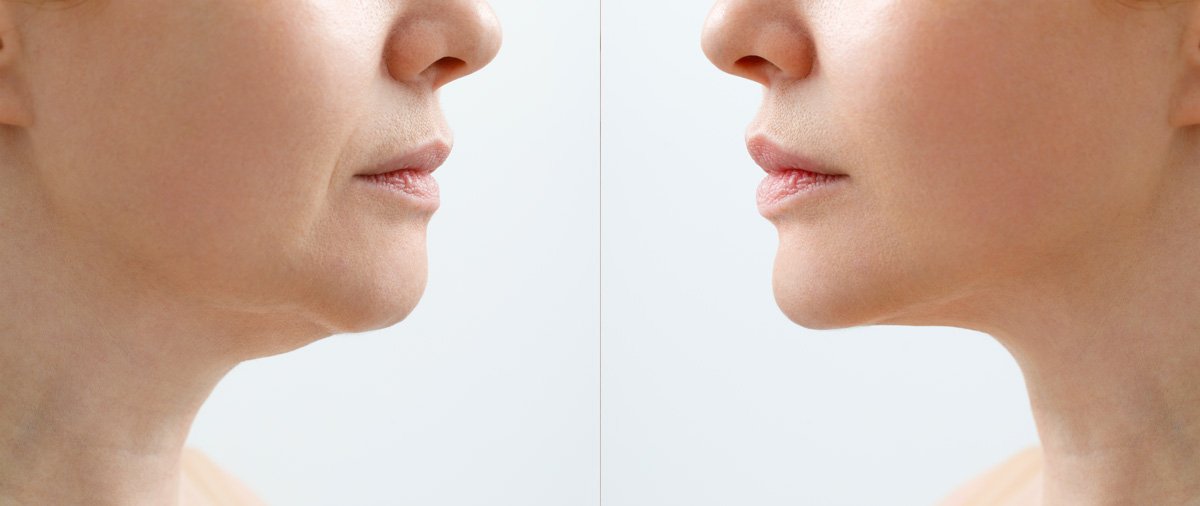 How Does Forma Compare to Morpheus8 Face?
Forma and Morpheus8 both utilize radiofrequency (RF) technology to stimulate collagen production and firm and tighten the skin while enhancing its overall quality. These two treatments accomplish similar goals, but they use different methods.
Forma is a skin-tightening and remodeling treatment that utilizes bi-polar radiofrequency heat energy. Specific areas of the face and neck are treated to trigger collagen production, as well as contracting the tissue just beneath the skin's surface to provide a firmer texture. You can expect to have plumper, firmer skin after the treatment, which feels like a warm facial.
Morpheus8 Face utilizes RF technology and microneedling together to penetrate the skin at deeper levels. The microneedling triggers the body's wound healing response, leading to collagen production, while the RF technology tightens the skin. This unique combination gives Morpheus8 a special ability for skin remodeling.
I Tried the Forma Treatment, and My Skin Has Never Looked Better, by Victoria Hoff of Byrdie
The Forma treatment honestly did what it needed to do—I saw visible results after just one session, and things got better and better each time. Yes, it's pricey, but I do think that if you're looking for a non-invasive face-lifting procedure that actually works, it's well worth looking into. Read more.
Forma Facial | Does it work?, by Tanya Foster of TanyaFoster.com
Forma Facial is great for tightening the skin, reducing the appearance of wrinkles, and contouring your face. Read more.
Is Forma Skin Tightening Right For Me?
Typically, Forma is an excellent skin-tightening treatment option for almost anyone who desires firmer skin and a contoured look on their face and neck.
Although our quick survey can give you a rough idea of the most suitable treatment for you, the most accurate way to determine if Forma is best for you is through an on-site consultation with one of our professional providers.
Are Forma Radiofrequency Treatments Safe?
Forma is an FDA-approved treatment that is safe for all skin types. It is a non-invasive procedure that doesn't require any recovery time. Forma technology ensures that all treatment areas receive the perfect amount of heat for optimal results.
Indulge yourself with exclusive Advanced Medical Spa membership benefits.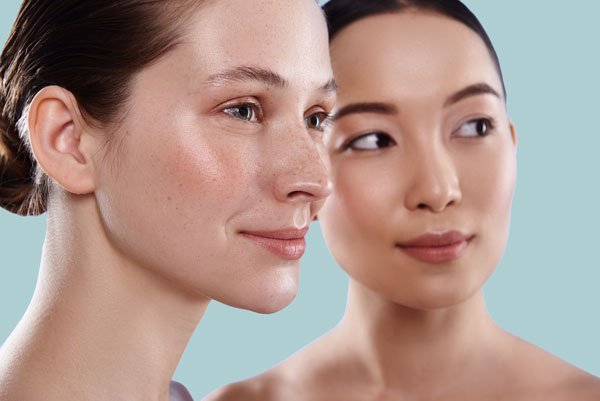 What Other Skin and Facial Treatments Are Available?
Your skin is unique, and so are your skin and facial treatment needs. That is why our Medical Spas are equipped with a variety of advanced aesthetic treatments by InMode for the body, skin, and face. And our medical estheticians are trained and ready to help you choose the best option for you. You can learn more about those options here. 
What Is The Best Skin Care To Use After Forma Treatments?
We highly recommend ISDIN skin care products to all of our customers and have a selection of those products available for purchase. 
We also suggest using ISDIN sunscreen to protect yourself from the harmful effects of the sun's UV rays.
Maintaining a healthy lifestyle, consuming a well-balanced diet, and ensuring optimal hormone levels can also be beneficial for maintaining healthy, glowing skin. Consider a Wellness Evaluation if you aren't feeling up to par.
We would love to answer any questions you may have and help you meet your goals.
Frequently Asked Questions About Forma Skin Tightening & Contouring