Spider Vein Treatment by InMode
With Vasculaze Laser treatments, you can regain your confidence and youthful-looking skin by targeting and alleviating spider veins and other vascular lesions.
Vasculaze is an advanced diode laser treatment that targets and diminishes spider veins or other vascular lesions. The benefits include the following:
Smoother, more youthful skin
Short, non-invasive, in-office procedure 
Precise accuracy 
Safe, effective treatment
Strong contact cooling tip to improve comfort
Treats the chest, legs, arms, and upper thighs
Non-invasive
Short recovery time
Effectively treats rosacea, redness, telangiectasia, spider veins & broken capillaries.
Ultimate in vascular lesion resolution
Safe for all skin types and colors
Successfully treats spider veins & broken capillaries
The Vasculaze technology utilizes a specialized diode laser, which sends pulses of light onto the vein targeting the pigment found in visible veins and disabling them. This causes the body to redirect blood flow to a healthy vein; the treated veins eventually die and are removed as waste by the body itself. When used on a port wine stain (birthmark), for example, the laser breaks up and destroys the pigment, which the body then naturally absorbs and flushes out.
Who Are Good Candidates for Vasculaze?
Individuals experiencing prominent veins and seeking an effective cosmetic treatment to eliminate them may find Vasculaze to be a suitable option. It is recommended that patients in good health consider this treatment for optimal results.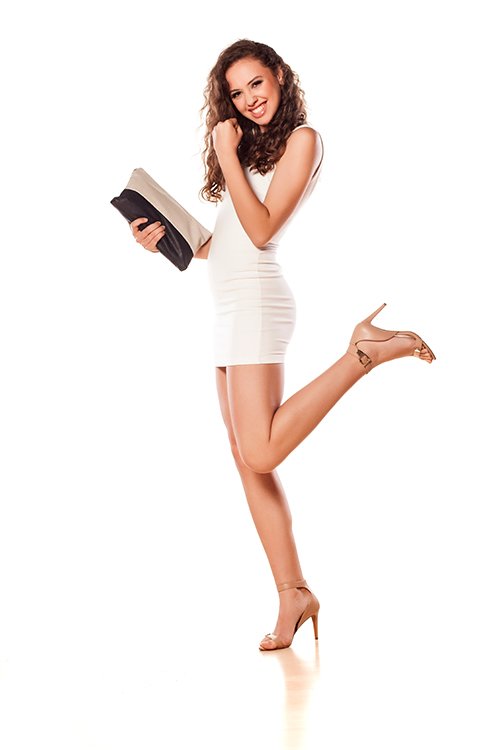 What Makes Vasculaze The Best Spider Vein Removal Treatment? 
Vasculaze is equipped with a uniquely designed head that can accurately locate veins, ensuring precise and safe treatment. The removal of spider veins is now faster, more convenient, and certainly more efficient with the use of Vasculaze.
The specialized diode laser that Vasculaze offers is a revolutionary treatment option available to people of all skin types and colors.  
Vasculaze is the best option for vascular abnormalities in the chest, arms, and legs.  For facial blemishes, we recommend Lumecca or Morpheus8.
What Pre-Treatment Care is Needed Prior to Spider Vein Removal Treatments?
Our team will provide pre and post-treatment instructions during your initial evaluation. However, here are some key points you should be aware of.
To avoid skin irritation or intentional skin tanning, it is recommended to use zinc-based sunscreen with SPF 50+ when spending time outdoors two weeks before and after treatment. 

Please ensure that the skin in the area to be treated is clean without any lotion, oil, makeup, or self-tanning products. 

If you have a history of heat-stimulated diseases, such as recurrent Herpes Simplex, please inform us beforehand. We may prescribe a prophylactic regime, and the first dose should be taken before treatment. 

Disclose all health problems and conditions during your initial consultation.

Prior to the treatment, patients are advised to reduce their smoking and alcohol consumption as they can contribute to the noticeable appearance of unsightly veins.
Indulge yourself with exclusive Advanced Medical Spa membership benefits.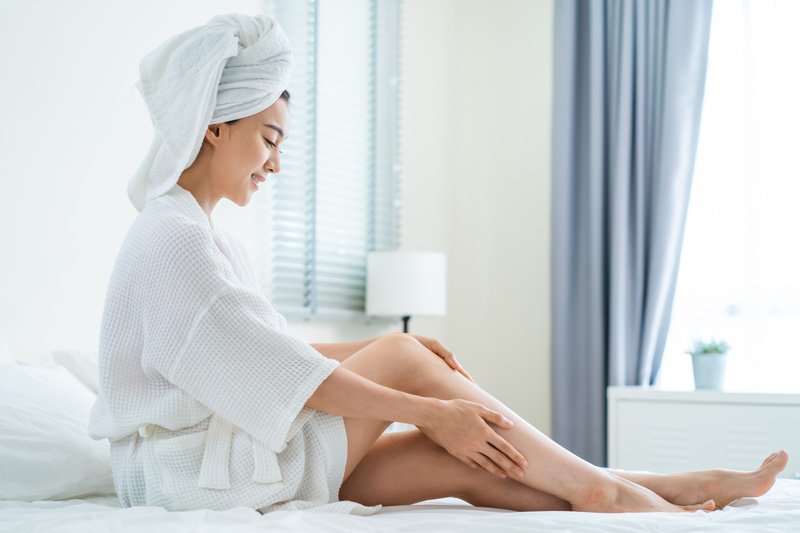 What Is Recovery Like After Spider Vein Removal?
Following your Vasculaze treatment, you can expect little to no downtime. Some redness and warmth on the skin are normal after the treatment, but they should subside within a few hours. You can go about your regular activities immediately after your treatment.
What After-Treatment Care Is Needed?
It is recommended to use sunscreen for three weeks post-treatment. 

You can also apply cooling products and use ice. It is best to avoid heat in the treated area for the first 24 to 48 hours. 

In most instances, you can apply makeup right away. 

Avoid using any irritating topical agents for two to three days after the treatment. 

You can resume your daily exercise routine after 48 hours or when your skin sensitivity has subsided. 

Moisturizer may be applied after each treatment.
We would love to answer any questions you may have and help you meet your goals.
Frequently Asked Questions About Spider Vein Removal