Vaginal Rejuvenation and Incontinence Treatments
Let's face it. Childbirth, age, and hormonal changes cause unwanted physical results that no woman could escape without surgery until now. With pain-free vaginal rejuvenation treatments, we can help with various women's sexual health issues and incontinence.
Why Do People Get Vaginal Rejuvenation?
Many women opt for vaginal rejuvenation to tackle common problems that arise due to childbirth or menopause, such as vaginal looseness, lack of lubrication, and a decrease in sexual intimacy. Treatment can effectively alleviate these symptoms and the following.
Leaking urine when jumping, sneezing, or laughing

Not being able to hold your urine

Decreased libido

Excess dryness

Painful intercourse

Loss of sexual satisfaction

Lack of confidence or self-esteem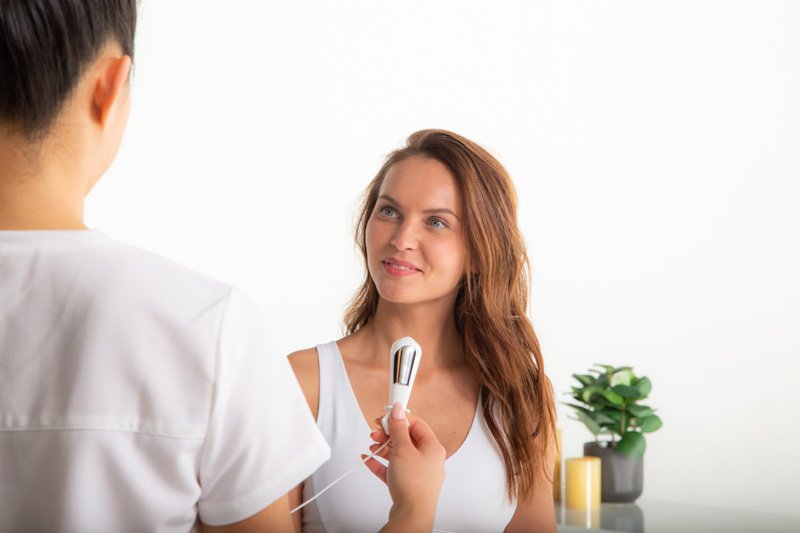 What Is Vaginal Rejuvenation?
The term vaginal rejuvenation covers essentially anything that changes or alters the internal and external structures of the vaginal anatomy. The non-surgical vaginal rejuvenation treatments offered at Advanced Medical Spas utilize state-of-the-art technology that works to rejuvenate vaginal tissue and strengthen the pelvic wall. 
If you are experiencing discomfort and symptoms such as vaginal dryness, low blood flow, painful intercourse, and decreased vaginal elasticity and sensitivity, FormaV vaginal rejuvenation may be an option for you. This procedure can help promote collagen restructuring and tighten the vaginal canal, leading to improved comfort and sexual function. It also helps eliminate stress urinary incontinence.
V-Tone is a non-invasive procedure specifically created to enhance the strength of the pelvic floor. This effective treatment has the potential to improve vaginal muscle laxity, stress, urge, and mixed urinary incontinence, vaginal tone, and urinary urgency/frequency.
VTone is also useful for basic vaginal care. The process involves electro-stimulation to produce muscle contractions that Kegel exercises cannot achieve. This can greatly enhance a weakened or overstretched pelvic floor.
Morpheus8V is a microneedling device that rejuvenates vaginal and vulvar tissues. It emits radio frequency (RF) energy to rejuvenate vaginal skin and tissue by triggering collagen production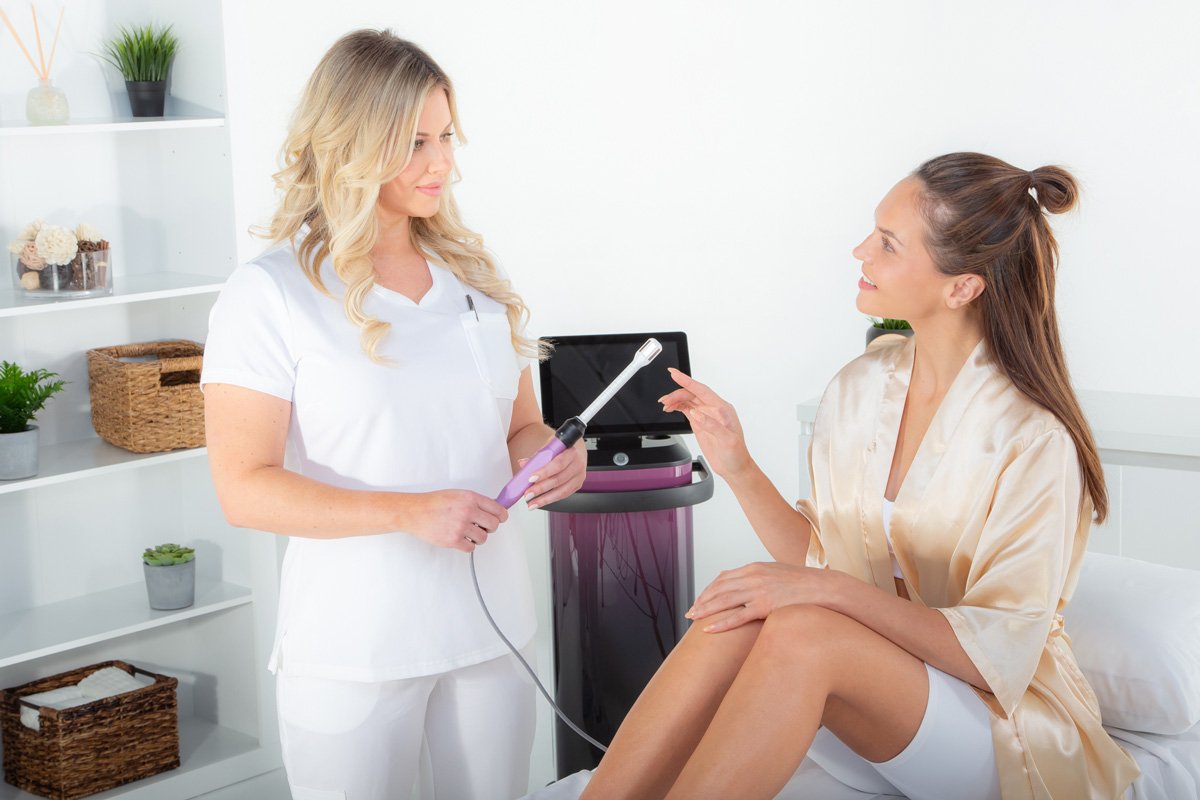 Is Non-Surgical Vaginal Rejuvenation Right For Me?
If you suffer from vaginal laxity, stress urinary incontinence, painful intercourse, vaginal dryness, and other related medical conditions, these pain-free treatments are most likely your best choice.
An increasing number of women are opting for this technology as it does not involve any surgical procedures. Invasive treatments require longer recovery periods and can be more uncomfortable.
Does Vaginal Rejuvenation Work?
Yes, it truly works! Women often report improvements in their sexual experience and in incontinence after their first treatment. The best results are achieved with a series of treatments and improve over time.
How Many Vaginal Rejuvenation Treatments Will I Need?
FormaV – Some people only need one treatment, but typically we recommend two to three sessions spaced two to four weeks apart. 
VTone – Typically, you will need a series of six treatments spaced one to three weeks apart.
Morpheus8V – We usually recommend a series of three treatments.
During your initial evaluation, we will determine your needs and develop a customized treatment plan for you.
Indulge yourself with exclusive Advanced Medical Spa membership benefits.
Is Vaginal Rejuvenation Worth It?
Yes, because you are worth it. As moms and nurturers, women often overlook their personal needs, including healthcare. But women no longer need to suffer in silence, nor do they need to tolerate the consequences of childbirth, aging, and hormonal imbalances. 
These treatments are not taboo, and getting help is not selfish. With the convenience and confidentiality offered by our team of professionals, you can feel free to step out of your role as a caregiver and get some much-needed TLC for yourself.
Is The Incontinence Treatment Effective for Older Women?
FormaV, VTone, and Morpheus8V effectively treat stress, urge, and mixed incontinence in women of all ages. During your initial evaluation, we will discuss options and develop a plan using the technology that will work best for your age and your condition.
What About Other Menopause-Related Symptoms?
Is Vaginal Rejuvenation Safe?
Vaginal rejuvenation with FormaV, VTone, and Morpheus8V is FDA-approved and safe.
What is The Downtime After Non-Surgical Vaginal Rejuvenation?
With FormaV, there is no downtime! You can walk out of our office and carry on with your day.
And with VTone, although you may experience some muscle soreness, there is typically no downtime.
Morpheus8V treatment has zero downtime, but it's advisable to abstain from sex, pelvic exams, and tampon use. Applying Vaseline can enhance the healing process. Patients usually see immediate results, with final outcomes appearing after 6 weeks.
We would love to answer any questions you may have and help you meet your goals.
Frequently Asked Questions About Vaginal Rejuvenation