Are You Ready to Feel Better?
Visit Our Wellness Center!
No more guesswork. Let's start your journey to wellness with a medical evaluation and labs. We will develop a plan that's just right for your individual needs!
Why Should I Visit Your Wellness Center?
Suppose you are on an emotional roller coaster or struggle with the following symptoms. In that case, we encourage you to visit an Advanced Medical Spa for relief!
Fatigue
Low libido
Mood swings
Low mood
Anxiousness
Brain fog
Unusual weight gain
Hair loss
Signs of aging
Menopause symptoms
Low testosterone levels
And more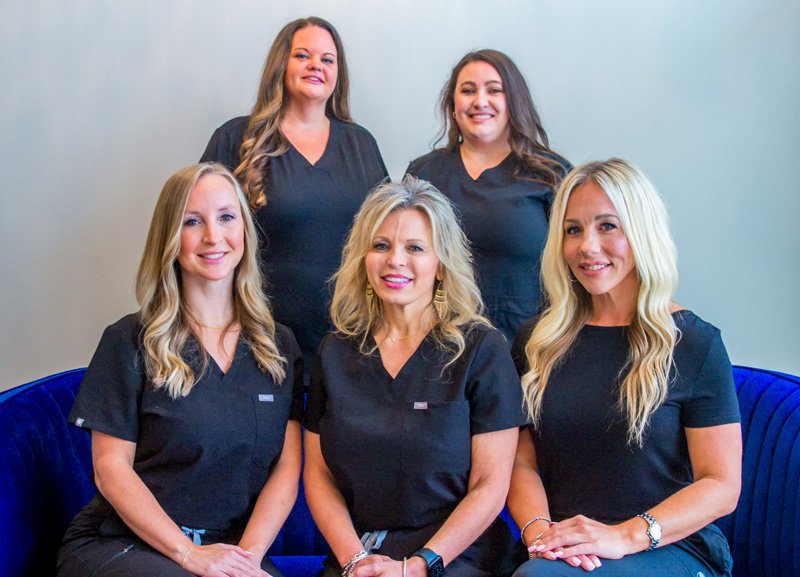 What Makes Us The Best Wellness Center Near You?
Our team of friendly medical providers looks at each patient as an individual with individual needs. We work closely with them to get to the root cause of problems like fatigue, unusual weight gain, loss of libido, and more. And we are helping men and women feel better all over with hormone replacement therapy, nutritional guidance and supplements, weight loss injections, peptide therapy, & B12 injections.
Since we are licensed medical professionals, we can also treat our patients with traditional medicine and make medical referrals where needed. We often assist in monitoring and maintaining our patient's overall health and wellness.
What's our number one goal? To see a healthier, happier community, one individual at a time.
What Does A Wellness Evaluation Consist Of?
We would like to get to know you a bit with an initial consultation, so come to an Advanced Medical Spa prepared to share everything about your overall well-being. Tell us how you are feeling physically, mentally, and emotionally. Tired and dragging? We need to know. Sad and depressed? Please be honest. Once we've developed a bit of a rapport, we can perform on-site lab work, including hormone panel testing that will help us pinpoint what your body needs.
Why Is the Labwork Necessary?
Our Wellness Center patients often express symptoms such as depression, anxiety, and other mental problems that could be treated improperly WITHOUT a thorough analysis. With our individualized approach and with the lab work, we often find the real cause of their problems is low testosterone levels, low estrogen, or other hormonal imbalances. We also frequently find that poor nutrition plays a role. 
In short, the lab work helps us determine exactly what your body needs and eliminates the guesswork. Come start your journey to wellness with a team that cares enough to dig deep.
How Do I Start My Wellness Journey?
That's easy. Simply call or click to book an appointment. Our medical team would love to help you get started right away. You will be asked to complete a self-assessment before being seen, and then we will work closely with you to get you feeling better as quickly as possible.
Indulge yourself with exclusive Advanced Medical Spa membership benefits.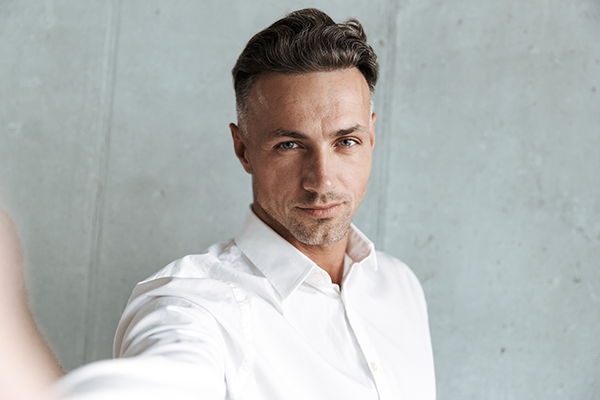 Is This a Wellness Center for Women and Men?
Yes! We treat women and men regularly, and they are finding out that they can feel better, be more productive, and get back to doing the things they love. And by the way, couples are also finding a new spark in their relationship.
Do You Help Women With Menopause Symptoms?
Yes, we do! If your lab work shows a hormonal imbalance due to menopause or stress, we will most likely recommend bioidentical hormone replacement therapy (BHRT). We are licensed providers of BioTe, a leading innovator in precision and preventive medicine. For you, it is a way to take control of your health through hormone optimization. For us, it's a way to learn how to identify and address the earliest indicators of aging in your body.
What Are Women's Wellness Treatments?
Can You Treat My Depression and Anxiety?
We do not offer counseling services for depression, anxiety, or other mental health problems. However, as we mentioned above, we often find the root cause of those problems to be hormonal imbalances or nutritional problems. Using a holistic approach, we have helped many patients enjoy their lives again. 
Can Men Benefit from Hormone Replacement Therapy?
There are many benefits to bioidentical hormone replacement therapy (BHRT) for men who struggle with hormonal imbalances such as low testosterone levels. Symptoms of hormonal imbalance in men include a loss of libido, trouble thinking clearly, irritability, and mood swings. Chronic exhaustion, low mood, anxiousness, and mood swings may also be experienced by men with a hormone imbalance. 
Can You Help Me Lose Weight?
We would love to answer any questions you may have and help you meet your goals.
Frequently Asked Questions About Our Wellness Center
Wellness centers are places where various healthcare professionals work together to enhance the overall well-being of their patients. They typically aim to improve both mental and physical health.
Age doesn't matter. If you struggle with hormone imbalance or your weight, or if you just aren't feeling up to par, come for an evaluation and let's get to the bottom of it. If you want to reduce the signs of aging or prevent premature aging, we're here to help with that as well.
Remember the old saying, "An ounce of prevention is worth a pound of cure?" That couldn't be more true when it comes to maintaining your health and preventing aging in the body.
All visits are self-pay, and we do not submit insurance claims. We recommend you check with your insurance carrier to see what they will cover and how you can file a claim.